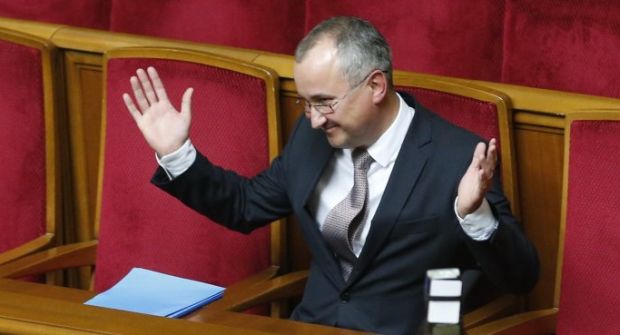 Ukraine's Parliament supports Hrytsak's nomination by President Poroshenko to the post of the SBU Security Service chief / Photo from UNIAN
Corresponding resolution No. 2204a was supported by 340 out of the 388 MPs registered in the session hall.
However, no MPs from the Samopomich party voted for the appointment.
As UNIAN reported earlier, the Verkhovna Rada decided on June 18 to dismiss Valentyn Nalyvaichenko as chief of the country's Security Service in line with a request from the president.
On the same day the head of state appointed SBU first deputy chief Vasyl Hrytsak as acting SBU chief.
Col. Gen. Vasyl Hrytsak, born on January 14, 1967, had headed the SBU Antiterrorist Center and served as SBU first deputy chief since July 2014. He has been a member of Ukrainian security agencies since 1992.
From May 24, 2005 to December 28, 2006, Hrytsak served as chief of the SBU department in Kyiv region. On December 28, 2006, he was appointed head of the SBU's Kyiv city department. From April 11, 2008, Hrytsak served as chief of the SBU main department in the city of Kyiv and Kyiv region.
On June 4, 2009, Hrytsak was appointed SBU deputy chief and head of the service's anti-corruption and organized crime directorate. On December 11, 2009, he was appointed SBU first deputy chief.