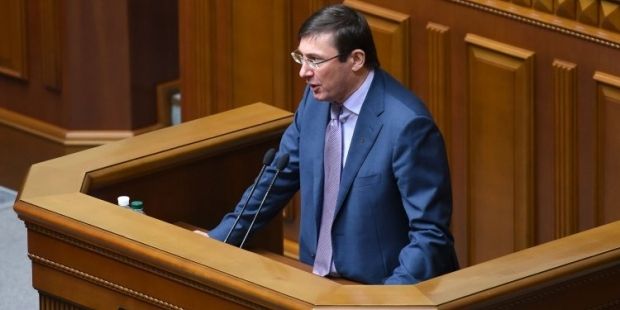 Lutsenko has tendered his resignation as head of the Bloc of Petro Poroshenko parliamentary faction / Photo from UNIAN
"MP Yuriy Lutsenko has tendered his resignation from the position of the chairman of the parliamentary faction of the Bloc of Petro Poroshenko political party," she said.
Later, First Deputy Chairman of the Poroshenko Bloc faction Ihor Kononenko described Lutsenko's move as emotional and said he was sure that Lutsenko would remain the faction's head.
According to Kononenko, by tendering his resignation, Lutsenko demonstrated "an emotional component."
He said that the decision could have been triggered by recent voting on a bill on the restructuring of foreign currency loans, which will make banks convert individuals' foreign currency loans at a reduced rate of UAH 5.05 to $1 at borrowers' request.
"This is an awful piece of legislation, and if implemented, and I think it won't, theoretically it will squeeze UAH 90 billion from the banks. Theoretically – because there is no such money available, and it will cause the collapse of the banking system," he said.
"It's just Lutsenko's emotional reaction to such a tough day," Kononenko added.