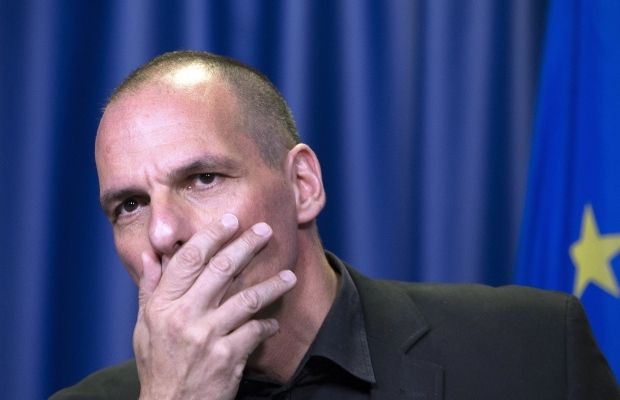 REUTERS
In his Monday statement, Varoufakis said he had been "made aware" that some members of the eurozone considered him unwelcome at meetings of EU finance ministers.
"For this reason I am leaving the ministry of finance today," said Varoufakis, according to Reuters.
Greek Finance Minister has earlier stated he would resign if Greeks voted 'yes' in Sunday's referendum.
However, Varoufakis noted that Prime Minister Alexis Tsipras would consider him potentially helpful in reaching an agreement with the international lenders.
 As earlier reported, a total of 61.31% of Greeks rejected the terms of agreement with the creditors on Greece's debt. That is the final result of Sunday's referendum, announced by the Greek Ministry of Interior and Administrative Reform after processing 100% of the ballots.
The Greek government believes that the support of its position by the people at the referendum would soften creditors' position and help reach a quick agreement. Representatives of the creditors have initially urged the Greek authorities not to hold a plebiscite, warning that a "no" vote may make the country drop out of the eurozone and return to the drachma.