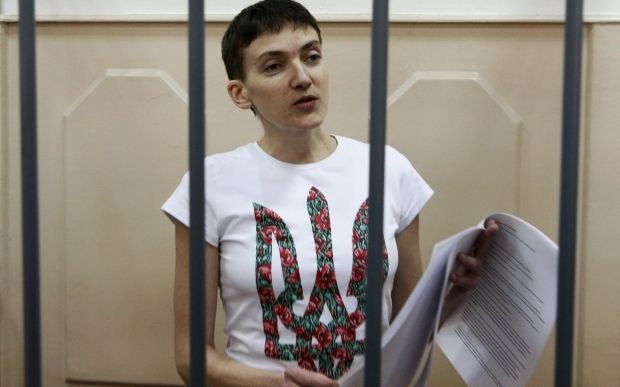 REUTERS
All the materials of the case have been sent to the prosecutor's office, the BBC said with reference to the press service of the Russia's Investigative Committee.
If the prosecutors confirm the indictment, the case will be sent to court.
UNIAN's memo. Savchenko was abducted by Russian-backed militants in Donbas last summer, and then taken to Russia, where she was charged with being involved in the death of Russian journalists. However, the defense claims she couldn't have been involved in the death as she had been captured before the journalists were killed.
On December 15, Savchenko went on hunger strike; late in April 2015, she started taking certain types of food.
On April 24, the Russian Investigative Committee brought final charges against Savchenko. In addition to the charges of being involved in the murder of two Russian journalists in eastern Ukraine last June, Savchenko was accused of illegally crossing the Russian border.
On May 5, the Investigative Committee extended the period of probing in the Savchenko case until November 13, 2015.
On May 6, Moscow's Basmanny court extended the pilot's detention until June 30, 2015.
On June 10, Moscow's City Court prolonged Savchenko's arrest until September 30, 2015, at the Investigative Committee's request.
On July 1, the Moscow City Court upheld the decision of the Basmanny Court of Moscow to extend the Savchenko's arrest until June 30.