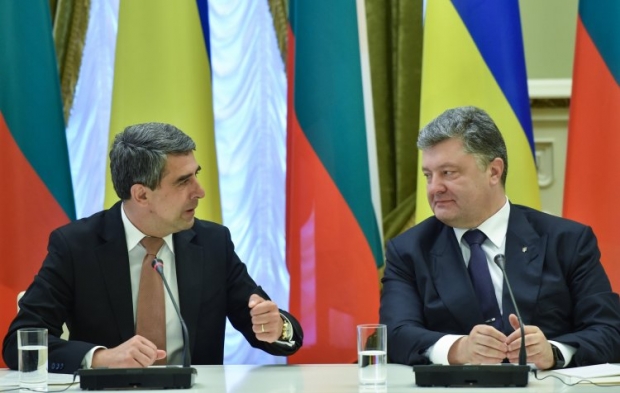 Photo from UNIAN
"Bulgaria supports the sovereignty, independence and territorial integrity of Ukraine. The Russian annexation of Crimea and Sevastopol violates international law, the Constitution of Ukraine and the Budapest Memorandum of 1994," he said.
"In addition, Bulgaria will never recognize the results of the 'referendums', illegally organized by militants in Donetsk and Luhansk," Plevneliev said.
"For us, Crimea is Ukraine, and Ukraine is Europe," he said.
"We strongly support the European prospects of Ukraine. We want visas  abolished as soon as possible, even tomorrow," he stressed.
"Bulgaria is the engine, and Bulgaria believes in integration, not isolation, of a nation. Bulgaria was among the first EU member states, which supported Ukraine's European prospects and the signing of the Association Agreement between Ukraine and the EU, and it was among the first to ratify it," Plevneliev added.