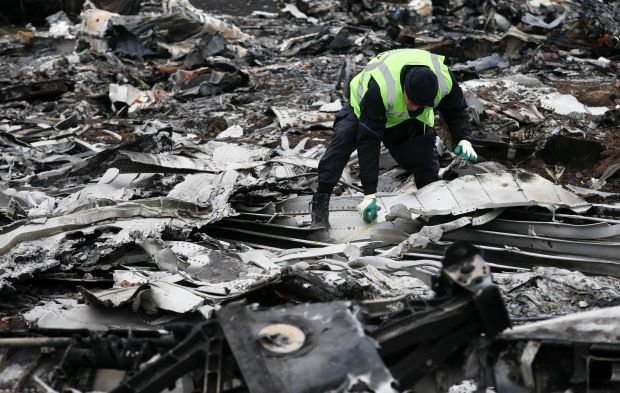 REUTERS
"In fact, we do not like the idea for several reasons. The trial is still in progress, no final conclusions have been made. The Netherlands only showed theinterim version of this report. They, themselves, admit that they will be able to finish with the investigation and submit the report only by the end of the year," Russian Deputy Foreign Minister Gennadiy Gatilov said on Tuesday, the Russian TASS information agency reports.
 In addition, he noted that "no tribunals were created in all other similar situations."
 "The establishment of the tribunal is a complex and time-consuming process, associated with the composition of a tribunal, its functions, and financing," the deputy minister said.
 "In this case, we see this as politically illogical and unnecessary [move]," he said.
 "We consider attempts to adopt this resolution through the Security Council as counterproductive," Gatilov said.
 According to him, it is necessary that we first finish with the investigation and then "it will be clear what actions should be taken."
 As UNIAN reported earlier, the Netherlands want a UN tribunal to investigate the incident last July, in which all 298 passengers and crew died. The vast majority of them - 194 passengers - were citizens of the Netherlands.
 The Boeing 777 passenger jet was travelling between Amsterdam and Kuala Lumpur when it was shot down in eastern Ukraine during some of the worst fighting between government forces and pro-Russian separatists. On July 24, Ukraine delegated the investigation of the aircraft crash to the Netherlands.