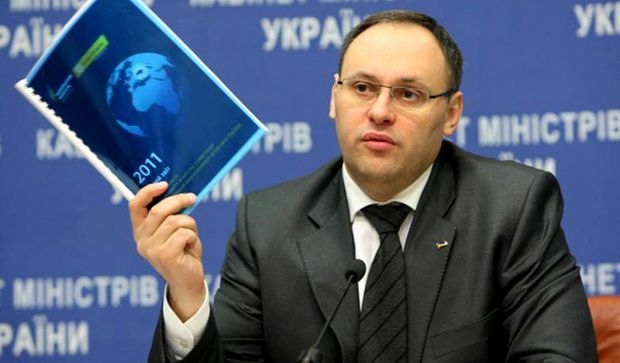 Ex-head of Ukraine's investment agency Kaskiv has siphoned about $11.75 million from Ukraine via Latvian bank accounts / Photo from zn.ua
"One more [notorious] case is [that of] the State Agency for Investment and National Projects of Ukraine [whose former head] Vladyslav Kaskiv transferred about UAH 255 million [$11.75 million at the official forex rate as of July 8] to Cyprus-based companies' Latvian [bank] accounts. He simultaneously paid UAH 62 million to two different entities each for shares of one and the same Ukrainian company," the ministry's press service quoted Olena Tyschenko, the newly appointed head of the Interior Ministry's new department for recovery of corrupt assets, as saying.
According to her, investigators have already established connections between the facts of the transfer of the money and certain companies based in Nicosia, the capital of Cyprus.
Ukrainian Interior Minister Arsen Avakov wrote on Facebook on Tuesday evening that a department had been created at the Interior Ministry to recover corrupt assets and lawyer Olena Tyschenko had been tapped to head it.
Avakov said that the department would closely cooperate with law enforcement agencies from other countries to identify and freeze assets of persons who are under investigation in Ukraine.
Нечто техническое, но очень важное.Приказом по министерству создал - Управление по обеспечению возврата активов, получе...

Posted by Arsen Avakov on 7 Июль 2015 г.