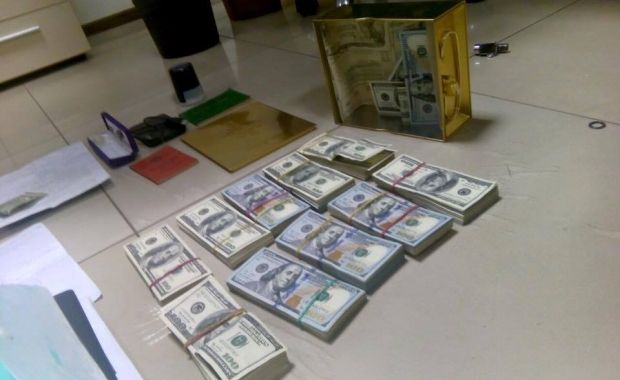 facebook.com/EuroMaydan
Shapakin's attorney has submitted a document confirming the bail, according to the report.  
As UNIAN reported earlier, Deputy Prosecutor General Davit Sakvarelidze called the court's decision with regard to the detained suspects unjustified. A total of about $ 500,000 in cash, as well as jewelry and securities were discovered during the arrest of the officials.
"The court took an absolutely unfounded decision devoid of any logic – a UAH 3 million bail was set regarding all detainees, which, definitely, is a miserable amount for people of such level!" Deputy Prosecutor General Davit Sakvarelidze noted.
As was reported earlier, first deputy chief of the PGO Main Investigation Department Volodymr Shapakin and deputy prosecutor of Kyiv region Oleksandr Korniets were arrested in Kyiv July 5 on suspicion of taking large-scale bribes.