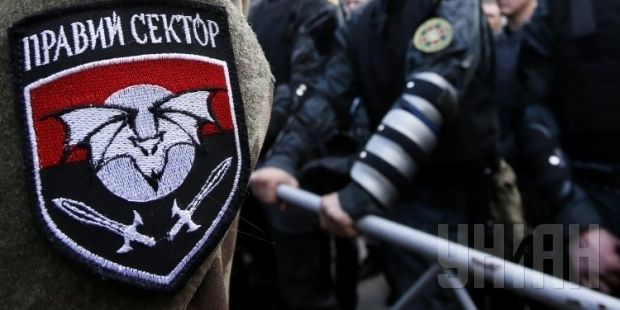 Right Sector names possible organizers of the explosions / Photo from UNIAN
"It is clear that the explosions were organized by anti-Ukrainian forces. However, given the authorities started a massive fight aimed at destroying the Right Sector (including a filthy information campaign), we can suggest that representatives of our movement may be named among the suspects," reads the statement.
The Right Sector suggests that "possible organizes and executors of the explosions are either pro-Moscow forces, or people acting upon orders of Ukrainian authorities." The organization claims that the perpetrators aim to spread "popular psychological suppression, undue destabilization of the situation, drive a wedge between the Right Sector and the public, discredit the very idea of struggle against the regime."