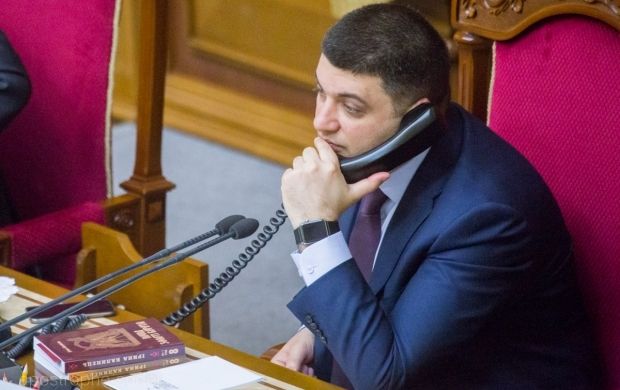 Photo from apostrophe.com.ua
"Groysman informed the parties on the progress of reform in Ukraine, in particular, on the preparation of a bill on decentralization-related amendments to the Constitution for further consideration by the Verkhovna Rada," the report said.
Groysman said that the document developed by the Constitutional Commission, which was supported by the Venice Commission and tabled by the President of Ukraine in parliament, was an important step in the reform of decentralization, which is crucial for the European future of Ukraine.
"Millions of people across Ukraine, in particular residents of Donbas, will feel benefits of the decentralization," he said.
Merkel and Hollande in turn praised the Verkhovna Rada's performance in promoting backbone reforms.
"The leaders of Germany and France said that the amendments to the Constitution of Ukraine regarding decentralization and further constitutional reform was a decisive factor for the consolidation of democracy in Ukraine and the implementation of the Minsk agreements," the report said.
As UNIAN reported earlier, the Verkhovna Rada of Ukraine on July 14 adopted a draft law on local elections at second reading with the support of 257 out of 320 available votes.