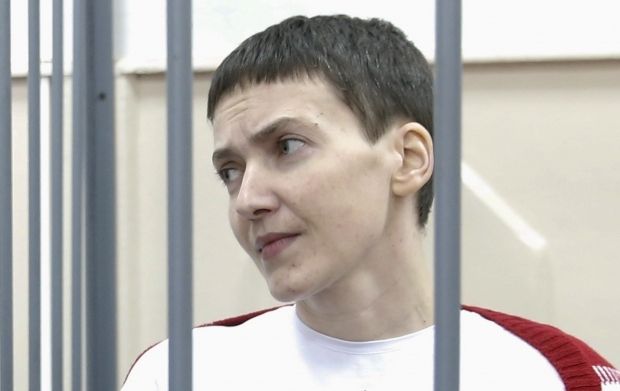 REUTERS
"We visited Nadia. In the detention center she was informed that she would be transferred in the following days. She has already packed her belongings. Confident and fearless," Russian attorney Nikolai Polozkov tweeted.   
As UNIAN erlier reported, Savchenko appealed to Secretary-General of the United Nations Ban Ki-moon, president of the Parliamentary Assebmly of the Council of Europe, Anne Brasseur, and President of the European Parliament Martin Schulz earlier today.
In a letter, published by Savchenko's lawyer Mark Feygin, the hero pilot writes that the decision of Russian prosecutors to forward her case to the town of Donetsk (Russian Rostov region) was politically motivated and aimed at prevent media coverage and the effective work of her defense.
"This place [Donetsk in Rostov region] is the main center and transit point to transport Russian weapons and so-called pro-Russian separatists to the LPR the DPR in the territory of Ukraine," she wrote.
In a letter, she also stresses that thousands of armed men are always there, "who are sent to fight in Ukraine against the legitimate Ukrainian government."
Savchenko also reported that her lawyers have been receiving threats from the supporters of the LPR and the DPR
She also expressed fears that there will be an immediate danger to the lives of her mother and sister who want to attend the trial.
UNIAN's memo. Savchenko was abducted by Russia-backed militants in Donbas last summer, and then taken to Russia, where she was charged with being involved in the death of Russian journalists. However, the defense claims she couldn't have been involved in the death as she had been captured before the journalists were killed.
On June 10, Moscow's City Court prolonged Savchenko's arrest until September 30, 2015, at the Investigative Committee's request.
On July 02, The Investigative Committee announced that Savchenko and three of her attorneys completed the examination of the case materials. 
On July 13, Savchenko's criminal case was forwarded to the court in Rostov region.