Russian shock therapy reformist's daughter to work for Saakashvili
Chairman of Odesa Regional State Administration Mikheil Saakashvili on Friday introduced as his new deputy the Russian opposition politician, journalist, social activist Maria Gaidar, who is a daughter of Yegor Gaidar, the architect of the controversial shock therapy reforms in post-Perestroika Russia, according to local news portal Dumskaya.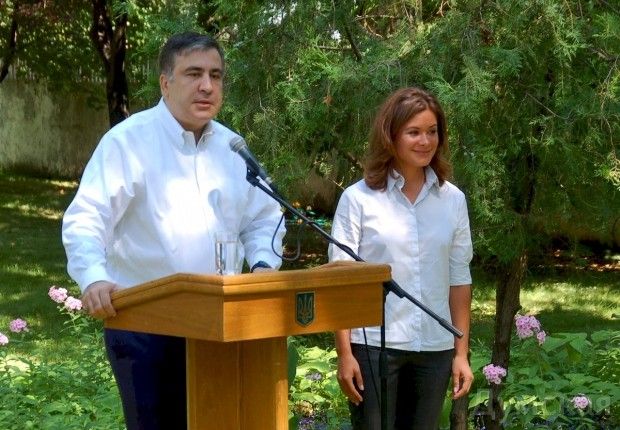 Photo from dumskaya.net
"All Ukrainians, all Europeans and all Russians are looking at Odesa. The successful changes in Odesa will influence the situation in the world," Gaidar said, Dumskaya wrote.
"I want the Ukrainians to know that the Russian nation is not just the government. There are people who look at your country with hope," she said.
According to Saakashvili, she will be in charge of social issues. Her official appointment should be enacted by President Petro Poroshenko in the near future.
Maria Gaidar is also known as a journalist of Russia's radio station Echo of Moscow. She is the daughter of Yegor Gaidar, a Soviet and Russian economist, politician, and author, who was the Acting Prime Minister of Russia from June 15, 1992 to December 14, 1992. He was the architect of the controversial shock therapy reforms administered in Russia after the breakup of the Soviet Union. Soviet writer Arkady Gaidar was her grandfather.
If you see a spelling error on our site, select it and press Ctrl+Enter