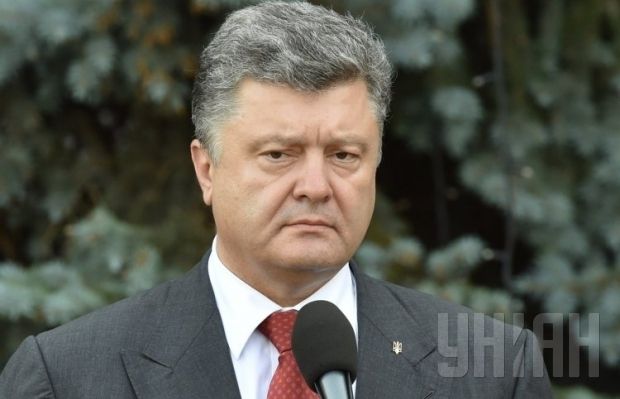 Photo from UNIAN
"A stumbling block was a clause included in the transitional provisions of the Constitution. Namely, a part, which refers to a law on special self-governance in certain areas of Donetsk and Luhansk regions. This law has already been adopted two times. The law was first adopted by the previous Verkhovna Rada, and then improved by the current one. The law will enter into force provided the fulfillment of a number of preconditions," the president said.
Key conditions are the disarmament of militants, the withdrawal of Russian troops, the restoration of control over the Ukrainian-Russian border, as well as holding local elections.
Poroshenko also emphasized that the draft amendments to the Constitution do not provide for granting special status to Donbas.
"However, local communities in Donbas and in all the regions of Ukraine will be granted much more powers and authorities," Poroshenko said.
The president also added he intended to make "every effort to convince deputies to support the changes before their final vote in autumn."
At the same time, Poroshenko said that the desire to resolve the conflict through political and diplomatic means does not mean total pacifism. Ukraine's military spending will be increased next year, with the Verkhovna Rada having already increased military budget by another 5 billion this week, according to the president.
According to Poroshenko, decentralization will not belong to the spheres of defense, foreign policy and national security. The president, the Constitutional Court and the parliament will have the right to suspend powers of local councils.
"Those who call for decentralization without such a restraining force, offer in fact federalization! Ukraine has been, is and will be a unitary state," Poroshenko said.
As earlier reported, the Verkhovna Rada voted on Thursday, July 16, to send decentralization-related amendments to the Constitutional Court.