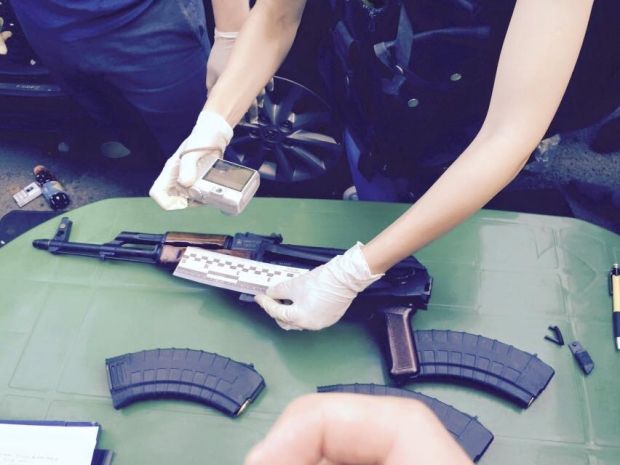 Avakov to send police backup to Chernihiv
"On Monday, I'll be sending a special investigative operative police group to provide for legitimate elections process. Along with the task force. Not from among the local units. [Prevention of] Illegal campaigning, buying votes, violations during elections – this is the group's main task," wrote Avakov on social networks.
According to the interior minister, provocations might occur on the elections night, involving aggressive young mobsters, also known as "titushki", hired by both key rival candidates.
"Considering what's happening in Chernihiv region … I am forced to … distract hundreds of police officers … and take a firm stance ahead of the day of the elections," Avakov wrote.
The minister also called on the MPs, monitoring organizations, and other NGOs to "get in contact with police and provide for a clean week with preventive measures amid this dirty elections marathon at the 205th constituency".
As UNIAN earlier reported, over 90 candidates have registered in said constituency in Chernihiv in an unprecedented fight for a parliamentary seat in mid-term elections held to find substitution for an ex-MP Valery Kulich, earlier appointed governor of Chernihiv region.
Among the main contestants are a pro-presidential candidate Serhiy Berezenko and former deputy chief of Dnipropetrovsk regional state administration Hennadiy Korban, nominated by a newly formed Ukrop party.  
The election campaign in Chernihiv has earlier made the news with Hennadiy Korban and his team blocking a vehicle where 500 envelopes each containing UAH 400 were later discovered by police. Also, 93 cartridges for Kalashnikov rifle were found in the vehicle. According to Korban, the vehicle might belong to his rival's ream, while the money was aimed at bribing voters.
There were also reports of handing out grocery to local residents by Ukrop team.