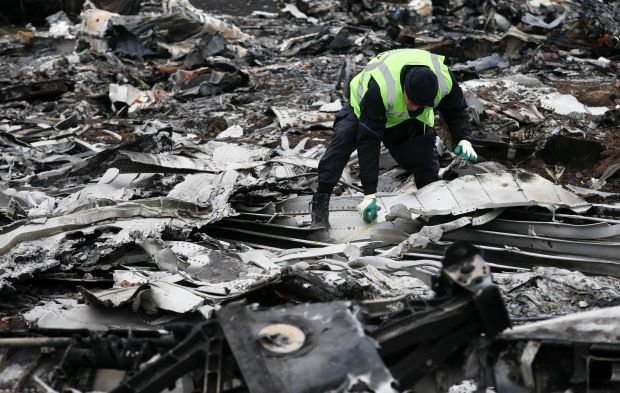 REUTERS
Speaking with Abbott by phone, Poroshenko expressed his condolences to the Australian people in connection with the anniversary of the shooting down of Malaysia Airlines Boeing 777. The President of Ukraine said the Ukrainians shared the pain and sorrow of everyone who had lost friends and relatives as a result of this terrible crime.
Tony Abbott thanked Poroshenko for his strong speech on the occasion of the tragedy.
Ukrainian President and Australian Prime Minister discussed in detail the implementation of a joint initiative of Australia, Belgium, Malaysia, the Netherlands, and Ukraine to set up an international criminal tribunal to prosecute those responsible for the crimes connected with the crash.
The two officials agreed to closely coordinate actions on this important initiative, including at the level of foreign ministers.
Poroshenko and Abbott agreed that when deciding to set up an international criminal tribunal, the international community would have to demonstrate willingness to give an adequate response to threats to the security of civil aviation and international peace, and stability as a whole.
The two sides exchanged views on de-escalation of the situation in Donbas and discussed further Australian assistance to Ukraine.