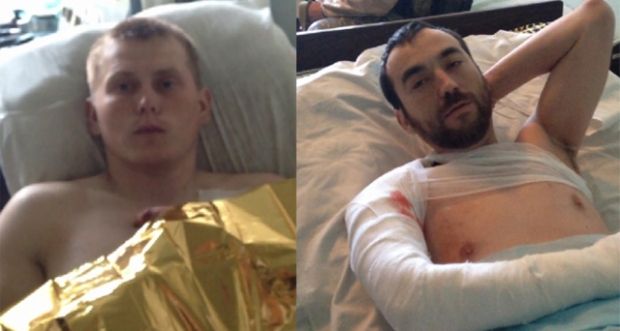 censor.net
As follows from the response of Russia's Defense Ministry to the request by Moscow-based Human Rights NGO "Citizen. Army. Law", the officers performed military service in Russia, but came to Ukraine only after their dismissal.
This is the first documented evidence of their actual status, coming from the Russian military officials. According to the lawyers of the arrested Russian servicemen, the Ministry of Defense has not yet responded to any request of the Ukrainian side.
gazeta.ru
In its response, the Defense Ministry said that the detained soldiers performed military service in the Russian army. However, "the events connected with their departure from the Russian Federation and stay on the territory of Ukraine took place after their dismissal from military service and didn't relate to its performance."
As UNIAN reported earlier, two Russian GRU officers Aleksandr Aleksandrov and Yevgeniy Yerofeyev were captured by Ukrainian servicemen near the town of Schastia in Luhansk region on May 16. They were injured during the shootout. Ukrainian soldier Vadym Puhachov was killed during the fight with them.
During the interrogation, the detainees said that they served in the third special purpose brigade of the Main intelligence directorate of the Russian Armed Forces (military unit No. 21208 stationed in Tolyatti). The video of interrogation of Russians, published by the Ukrainian side, showed them admitting that they came to Ukraine on March 26, 2015 as part of a battalion of 220 men.