Additional Rada election in Chernihiv: 100% of protocols processed
As of 22:41 Kyiv time on Monday, the Central Election Commission had already processed 100% of protocols from polling stations of the 205th electoral constituency in the city of Chernihiv, where an additional parliament election took place on Sunday, July 26.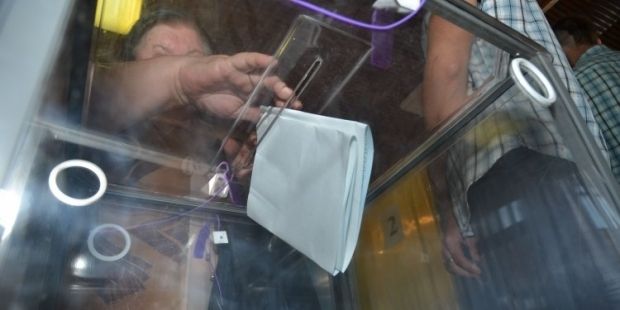 Photo from UNIAN
Serhiy Berezenko, a candidate from the Bloc of Petro Poroshenko, scored 35.90% of votes, while UKROP party representative Hennadiy Korban was supported by 14.76% of voters.
As UNIAN reported earlier, three out of the four exit polls conducted during the elections in Chernihiv showed that Korban was in the lead in the 205th constituency.
In particular, an exit poll conducted by the New Image Marketing Group demonstrated that Korban had got 33% of the votes, however, the findings of a SOCIS survey said that his opponent, Berezenko, had scored 31.4%.
According to an exit poll by the Dobrochyn organization, Korban was leading with 22.8% of votes.
If you see a spelling error on our site, select it and press Ctrl+Enter