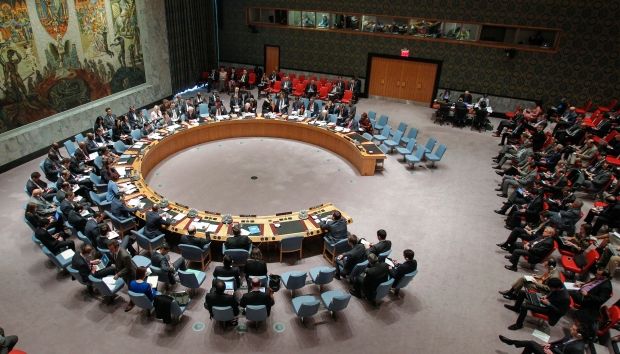 Photo from un.org
"We cannot allow a veto in the United Nations Security Council to avoid justice," she said.
Bishop is attempting to convince Vladimir Putin's Russia and allies to back an independent UN tribunal to prosecute the people who shot down Malaysia Airlines flight MH17, according to The Sydney Morning Herald.
She dismissed Russia's concern about undue haste in establishing the tribunal.
"If that were Russia's concern then I would expect that Russia would abstain, but I will be advocating for a unanimous resolution," she said, pointing out that resolution 2166 last July, which established the investigation, had been unanimous.
"Justice delayed is justice denied. We owe it to the families and the loved ones of those who died on MH17 to pursue the criminal investigation as soon as possible," she said.
"Any further delay sends a very bad message to the increasing number of non-state actors who are capable of such an atrocity. The international community needs to be utterly united in condemning any attack on civilian airlines in commercial airspace," she added.
As UNIAN reported earlier, permanent representative of Russia to the United Nations Vitaly Churkin said that Russia had pledged to vote against setting up an MH17 international tribunal.