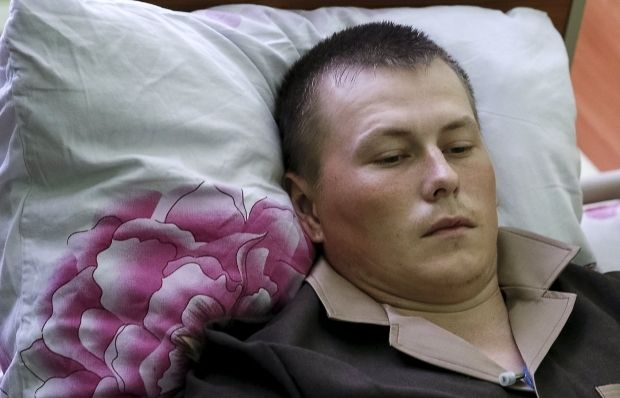 REUTERS
"It's a fake," she said.
According to Sokolovska, Alexandrov and Yerofeyev were in Kyiv's military hospital as of July 28.
They are under arrest, while a pre-trial investigation into their cases is under way.
As reported earlier, the Russian media reported that two Russian GRU officers Alexandr Alexandrov and Yevgeny Yerofeyev had been swapped for Ukrainian soldiers, captured by militants of the Luhansk People's Republic and Donetsk People's Republic terrorist organizations.
The two Russian officers were captured by Ukrainian servicemen near the town of Schastia in Luhansk region on May 16, 2015. They were injured in a shooting. Ukrainian soldier Vadym Puhachov was killed in a fight with them.
During the interrogation, the detainees said that they served in the third special purpose brigade of the Main intelligence directorate of the Russian Armed Forces (military unit No. 21208 stationed in Tolyatti). The video of interrogation of Russians, posted by the Ukrainian side, showed them admitting that they came to Ukraine on March 26, 2015 as part of a battalion of 220 men.