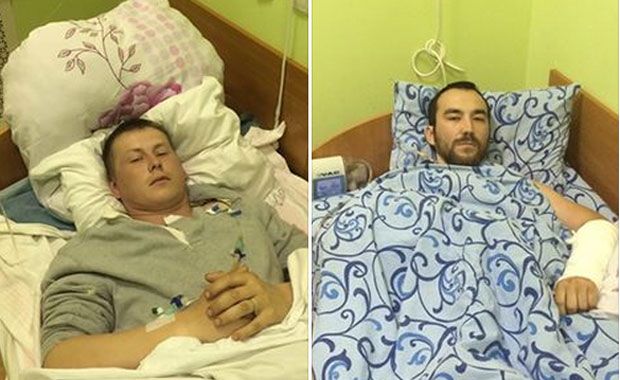 facebook.com/markian.lubkivskyi
The SBU also noted that the detainees are held in normal conditions. "There is a question to the Russian authorities: In what conditions are Ukrainian prisoners being held?" reads the message.
As earlier reported, the SBU dismissed information spinned in the Russian media about a possible swap of the two GRU officers for Ukrainian troops.
The two Russian officers were captured by Ukrainian servicemen near the town of Schastia in Luhansk region on May 16, 2015. They were injured in a shooting. Ukrainian soldier Vadym Puhachov was killed in a fight with them.
"The trial is to begin in September. We say that the court hearings should be held here. For us it is very important because these people committed crimes in the territory of Ukraine, which we defend, and it's not just the citizens of the Russian Federation who have lost the way, they are representatives of Russia's elite [military] units of Russia ", said the adviser to the head of the SBU Yuriy Tandit.
The SBU proved today that the arrested Russian citizens remain at the Kyiv military hospital. The video where the GRU officers are seen at the hospital was posted today on the SBU website.