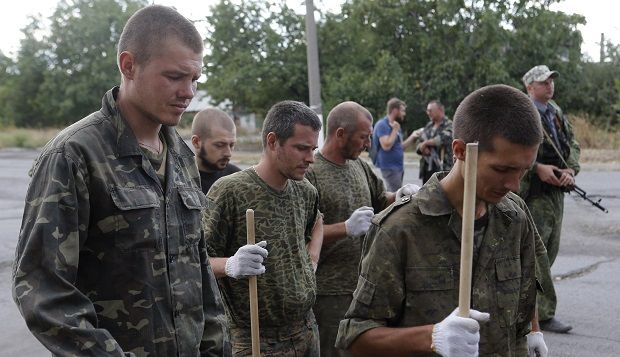 REUTERS
In the past two months, 30 Ukrainian prisoners of war (POWs) were released from militant captivity. Of them, 10 were freed on Friday, July 10, she said.
"Today we've got the first large-scale POW swap in recent months – these heroes have been held captive for a period from six to nine months. In the two months of the work of the Minsk [Trilateral Contact Group's] subgroup for humanitarian issues, we've managed to have about 30 soldiers released from captivity already," she said.
The released soldiers need psychological rehabilitation, she said. "The freed [soldiers] are in better physical condition than those who were released last week. Those guys were in serious condition, they were immediately sent to hospital. These ones need psychological help, and some of them need assistance from professional doctors, specialists – we're not going to discuss their diagnoses now," she added.
Gerashchenko later published a new post on Facebook, specifying that the 245 captives include both soldiers and civilians.
"What is more, 11 Ukrainians are in Russian prisons now. The missing-in-action list includes 1,160 people, unfortunately," she wrote.
Я вперше була присутня під час обміну. І ці враження і емоціі - важкі і радісні, що хлопці на волі- стискають голову за...

Posted by Iryna Gerashchenko on 10 Июль 2015 г.