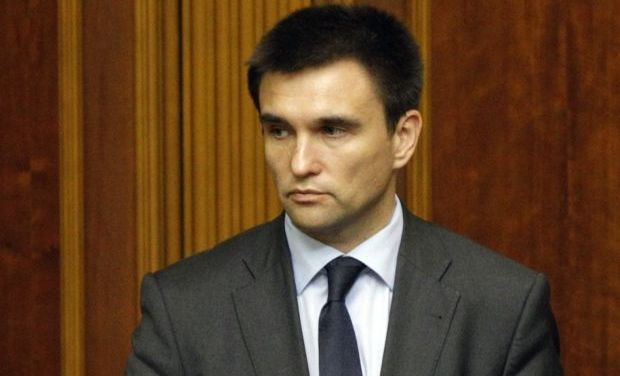 REUTERS
"We want the perpetrators to be revealed and tried by public international court. There can be no reason to oppose this, unless you are a perpetrator yourself," Klimkin said after the vote on the resolution.
"The Russian Federation has just killed the resolution, but this abuse, clearly, abuse of [its] veto power will not kill the hope of those who suffered, of their beloved ones and their relatives. It will only make us all stronger, and more determined, more committed to elaborate and implement an effective and credible persecution model to deliver justice," he said.
The minister stressed that the international community should bring to justice those "who have committed this barbarian act."
"We feel the pain of the victims more than anyone, that is why we want the truth about this crime more than anyone," Klimkin said.
At the same time, he emphasized that "the use of sophisticated and powerful modern weapons against the civilian aircraft constitutes the threat to international civil aviation, and the international peace and security in general."
"The only effective way to prevent such acts in the future is to punish those responsible without delay," Klimkin said, adding that this issue is for the Security Council to deal with under Chapter 7 of the UN Charter.
It is about individual criminal responsibility and not about politics.
"It is particularly disappointing that one country, exactly Russia, still mixes those two completely different issues: it is responsibility for aggression against Ukraine and continuous support of terrorism on the one hand, and the individual responsibility of the perpetrators of the MH17 tragedy on the other. There is no other explanation for today's Russian veto. The role of Russia in this conflict is absolutely clear and well known – thousands of Russian soldiers and mercenaries, tanks and any kind of heavy weaponry delivery through the border are simply impossible to hide," Klimkin said.
As UNIAN reported earlier, on July 29, Russia vetoed a UN Security Council resolution on setting up an MH17 international criminal tribunal to prosecute those responsible for the MH17 downing in Donbas on July 17, 2014.