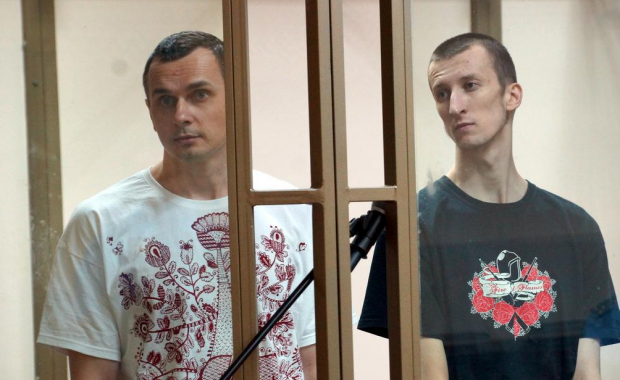 twitter.com/antony_mon
"There are serious concerns regarding the two men's rights to a fair trial," reads the report. "Oleg Sentsov has complained that he was tortured when detained by the Russian FSB, as has one of the prosecution's witnesses against the two men. Oleg Sentsov and Aleksandr Kolchenko were denied access to their Russian lawyers for more than four days after their transfer from Crimea to Moscow," says Amnesty International. 
The organization calls on the Russian authorities to withdraw the terrorism-related charges against the two men and present them with appropriate charges or release them.
Amnesty International also insists that all allegations of torture and other ill-treatment by the defendants, witnesses and their lawyers are immediately, effectively and impartially investigated.
There are serious concerns that both Sentsov and Kolchenko are victims of [Putin's] regime, as they stood up against Russian annexation of Crimea, according to Bohdan Ovcharuk, press secretary of the organization's Ukrainian office.
The Ukrainians are accused of having set up a terrorist group and of having set fire to the United Russia Party, which at the time were the offices of the Ukrainian Party of the Regions (the party of ousted President Viktor Yanukovych).
The main evidence for the prosecution are the statements of three witnesses. However, two of them, Aleksei Chirny and Gennady Afanasiyev, who have already been sentenced to seven years each in connection with the case, have both refused to testify in court.
Aleksei Chirny referred to his right not to testify against himself. His lawyer had earlier alleged that his client had been ill-treated and promised a lighter sentence if he pleaded guilty and incriminated others. The lawyer was removed from the case. Gennady Afanasiyev refused to testify on 31 July on the grounds that he had been forced into making incriminating statements.