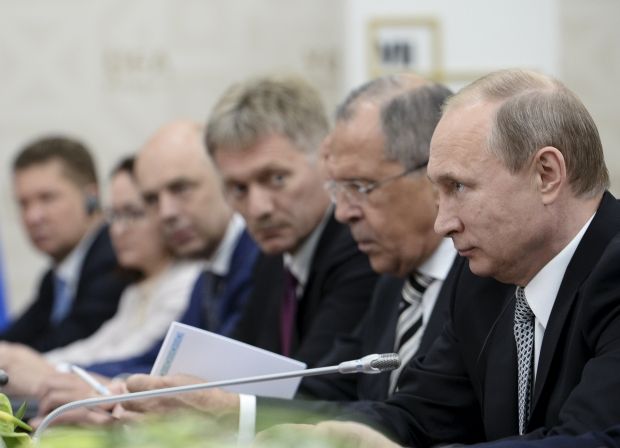 REUTERS
"The Kremlin has nothing to do with this initiative," Peskov said, according to Russian news agency TASS.
"Of course, the Russian authorities could not and cannot be involved in coordination of this initiative, and especially in agreeing of Oliynyk's candidacy," he said.
"With regard to supporting or not supporting this initiative, certainly we will have to get acquainted with the statements, to study them and analyze the situation," he added.
As UNIAN reported earlier, former Ukrainian Prime Minister Mykola Azarov, who is put on the wanted list by the Ukrainian law enforcement officers, has announced the establishment of "Committee of Salvation of Ukraine."
The presentation took place in the Hotel Ukraina in Moscow and was attended by the former Ukrainian MPs Volodymyr Oliynyk and Ihor Markov, who are also both on the wanted list.
Azarov said that he was the head of the Committee.
During the press conference, the organizers distributed an "appeal" to the Ukrainian people, which set out a plan of action to resolve the situation in Ukraine, as well as "declared the readiness of the Committee to take responsibility for Ukraine's fate."