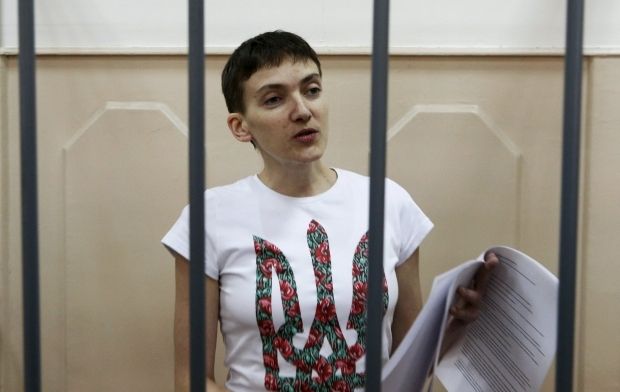 REUTERS
"People from the neighboring state have also tried to take part in this process [negotiations] – not only officials but also other people tried to get into contact with us, among them were those that are related to different non-governmental organizations and people who introduced themselves as being very close to the circles of the president of Russia. One of them was indeed attempting to start negotiations with us, suggesting he might facilitate within his authority the release of Nadia Savchenko in the following way: "We'll give you Nadia Savchenko back, and you'll let us force a route from Rostov to Crimea," Tandyt said.
In his words, the Ukrainian authorities will do their best to ensure the release of Savchenko, who is now on trial in Russia for the murder of Russian journalists and illegal crossing of the Russian border, but Ukraine is not going to conduct a dialogue "through strength."
UNIAN's memo. Savchenko was abducted by Russia-backed militants in Donbas last summer, and then taken to Russia, where she was charged with being involved in the death of Russian journalists. However, the defense claims she couldn't have been involved in the death as she had been captured before the journalists were killed.
On June 10, Moscow's City Court prolonged Savchenko's arrest until September 30, 2015, at the Russian Investigative Committee's request.
Savchenko is being accused of murder and also of attempted murder, according to an indictment.
Her lawyer says she is facing up to 25 years' imprisonment in Russia.