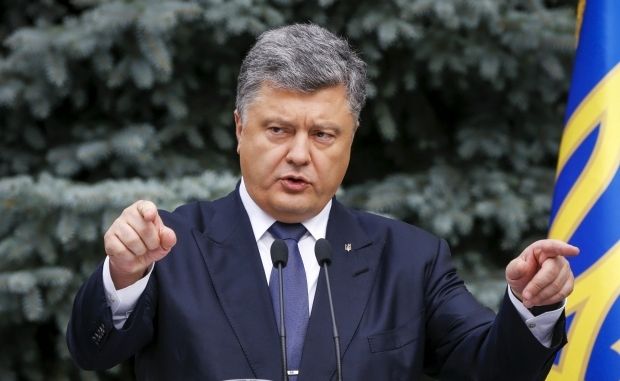 REUTERS
If local elections in the districts in Donetsk and Luhansk regions that are not controlled by Kyiv are held in October under Ukrainian laws, Poroshenko is ready to hold a dialogue with their representatives, DW wrote with reference to Stern.
If separatists hold their own local elections, as they plan now, this will only escalate the situation, the Ukrainian president said.
"I hate the idea of talking about the future of my country with representatives of another country, those who are not my countrymen," Poroshenko said.
In his words, these are the "Russian puppets" who have taken control of the occupied territories.
However, the president stressed that making a lasting peace requires the withdrawal of Russia's weapons from Donbas. What is more, the border between Ukraine and Russia needs to be sealed in order to prevent further arms supplies from Russia.
"Once weapons, ammunition and soldiers stop flowing into the country, peace will be restored immediately," Poroshenko added.
As was earlier reported, leader of the self-proclaimed Luhansk People's Republic (LPR) Igor Plotnitsky scheduled the so-called local elections in LPR-controlled territory for November 1, 2015.
At the same time, Russian-backed militants from the self-proclaimed Donetsk People's Republic, which controls several districts in Donetsk region, announced their "local" elections would be held on October 18, 2015.