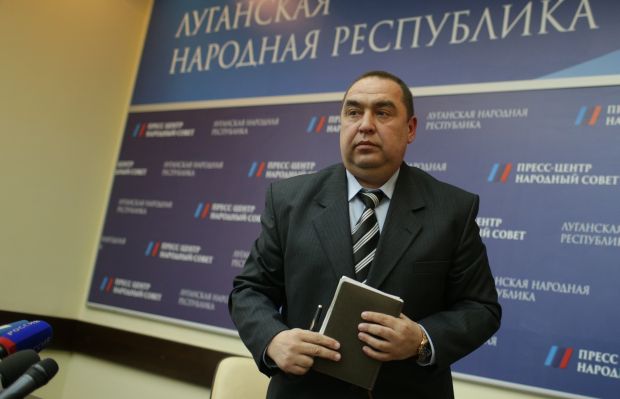 LPR leader Plotnitsky announced local elections in Luhansk region on November 1, 2015 / Photo from ghall.com.ua
"We've announced them [local elections] and we will hold them irrespective of whether Ukraine wants it or not," Plotnitsky said at a meeting with fighters from the LPR's militia, an LPR website reported.
"And they don't want. They're trying to impose their laws on us, so that we do what they want us to do. This will never happen," he added.
On August 6, Ukrainian President Petro Poroshenko signed a local election law in Ukraine, providing for the October 25 local elections to exclude Donetsk and Luhansk regions. This law was adopted by the Verkhovna Rada on July 14 with 257 out of 320 MPs' votes in favor.
As was earlier reported, Plotnitsky announced local elections in LPR-controlled territory on November 1, 2015. At the same time, Russian-backed militants from the self-proclaimed Donetsk People's Republic, which controls several districts in Donetsk region, announced their "local" elections would be held on October 18, 2015.
Poroshenko said that an attempt to hold own, illegitimate, fake elections, which are not in line with the Minsk truce, Ukrainian legislation and OSCE criteria, will mean a strong blow by Russia to the Minsk agreements, which were concluded on February 12, 2015.