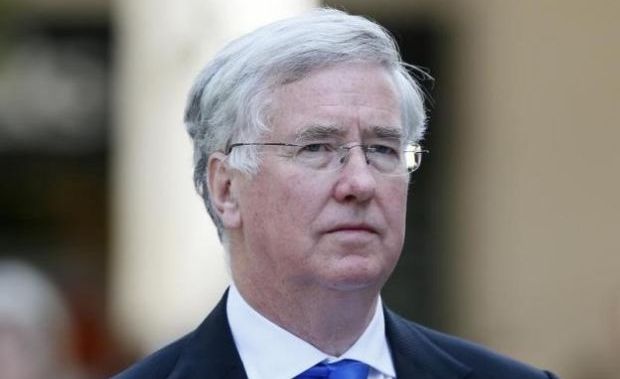 REUTERS
"We shouldn't lose sight of just how serious this situation is. Seven thousand people have already died in the Ukraine, right on the doorstep of Europe, as Ukraine fights for its freedom. This is not a frozen conflict, it's still red hot," said Fallon, The Telegraph reports.
A small British force of 75 soldiers working in teams across the country will step up training Ukrainian troops in urban combat, dealing with mines and creating stronger fortifications, Mr Fallon said.
The troops have trained 1,000 members of the Ukrainian Army and National Guard so far and aim to train 1,000 more by the end of the year, according to Fallon.
He said he did not expect the conflict to end "anytime soon".
Mr Fallon said: "Since the Minsk peace agreements themselves have been signed, around 200 Ukrainian soldiers have lost their lives and around 2,000 have been injured. Sothis is not a frozen conflict and we are not going to turn our back on Ukraine."
He added that as long as the Ukraine's "borders are threatened, we are going to continue to support Ukraine, a friend in need."
Britain's training mission was not provocative, Fallon noted.
"This is not lethal aid, this is not provocative. This is all designed to help the Ukrainian forces better defend themselves and to save lives. All of it is being conducted in Western Ukraine, well away from the conflict zone. There is nothing provocative about this."
Asked if Britain was prepared to send more trainers upon Kyiv's request, he said: "Yes, of course we will respond to that."