German Foreign Minister: Situation in Donbas "explosive"
Germany's Minister of foreign Affairs Frank-Walter Steinmeier called the situation in the zone of the Anti-Terrorist Operation "explosive" and urged the parties to the conflict to meet for talks as soon as possible, according to the Bild am Sonntag.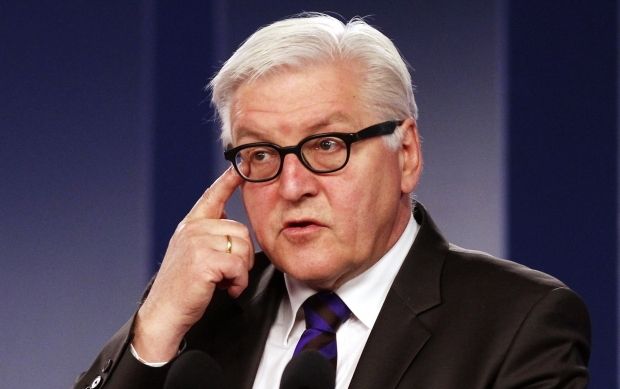 REUTERS
"The situation in eastern Ukraine is explosive. A lot is at stake. If the sides do not step on the path of peaceful settlement, we'll get another round of military escalation," said Steinmeier.
In this regard, Steinmeier called on Ukrainian and Russian side to set up a meeting as soon as possible between military representatives of the parties to the conflict and members of the OSCE, to agree on the withdrawal of weapons.
As UNIAN reported earlier, President of Poland Andrzej Duda offered his Ukrainian counterpart Petro Poroshenko a new format of Donbas peace talks: with the participation of the major European powers, as well as the Ukraine's neighboring states, including Poland.
If you see a spelling error on our site, select it and press Ctrl+Enter