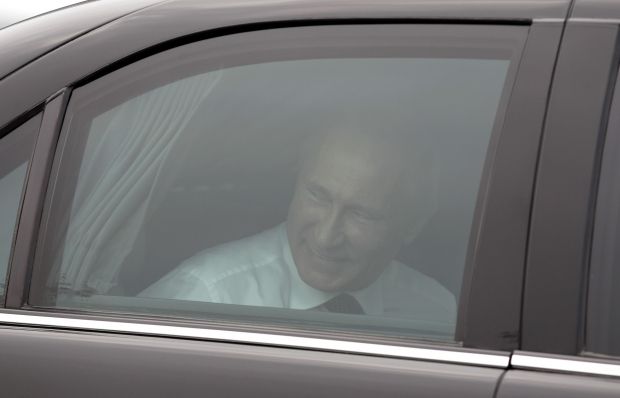 REUTERS
"Unfortunately, we're seeing escalation today, and it's not insurgents of Donbas, but the other side is to blame. These were the insurgents of Donbas who proposed to pull back all military hardware whose caliber is smaller than 100 mm. Unfortunately, the opposite side did not do it, vice versa, according to our available information, they have been massing their troops there, including those reinforced with military hardware," Putin told reporters in Crimea on Tuesday.
He forecasts there would be no open large-scale clashes in Donbas. "I hope the matter won't go as far as open and direct large-scale clashes," he said.
"As for the Minsk II agreement, I believe there is no alternative to it in resolving the situation, and it's certain that peace will ultimately triumph. Our task is to minimize the losses with which we will come to this peace," he added.