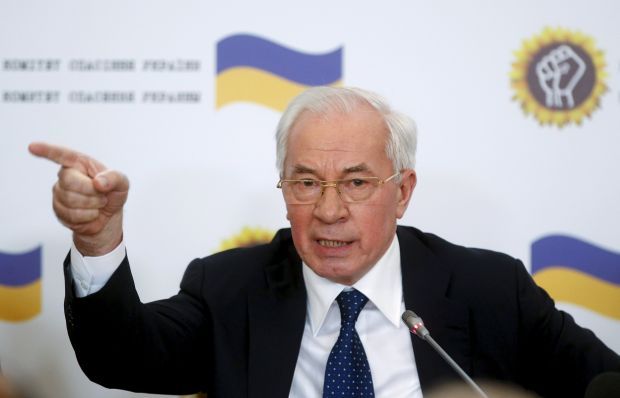 REUTERS
"Responding to media requests, we'd like to announce that being guided by the rules and regulations regarding the use of the diplomatic passport in Ukraine, the Ukrainian Ministry of Foreign Affairs has invalidated diplomatic passports of the mentioned Ukrainian citizens for the violation of the rules by having failed to return their document to the Foreign Ministry within the required period," the ministry said in a statement on Thursday.
"The ministry constantly works in cooperation with agencies concerned to ensure observance of the rules regulating the use of diplomatic passports of Ukraine. Under Ukrainian legislation, the Foreign Affairs Ministry regularly updates the State Border Service of Ukraine and the Ukrainian Bureau of Interpol on invalid diplomatic and official passports," the statement said.
Clause 14 of the rules and regulations regarding the use of the diplomatic passport in Ukraine, enacted by presidential decree No. 264/2015 dated May 12, 2015, states that bearers of diplomatic passports issued for official trips abroad shall return such documents to the Foreign Ministry within 10 days after a foreign trip is over, the ministry said. The violation of the rules is the ground for invalidating a diplomatic passport.
A list of persons who have been stripped of diplomatic passports also includes former Ukrainian Prime Minister Mykola Azarov's son Oleksiy, former MPs from the Regions Party Hanna Herman (she was the press secretary of fugitive ex-President Viktor Yanukovych), Yuriy Ivaniuschenko (a Ukrainian oligarch and Yanukovych's close ally), Artem Pshonka (fugitive former Prosecutor General Viktor Pshonka's son), Mykola Rudkovsky (former transport minister in 2006-2007), Oleh Tsariov (who was later elected "speaker of Novorossiya parliament" of terrorist organizations Donetsk People's Republic and Luhansk People's Republic).
On the list are also Artem Scherban (former governor of Donetsk and Sumy regions Volodymyr Scherban's son), former MP from the Communist Party of Ukraine Oksana Kaletnyk, former Justice Minister Oleksandr Lavrynovych, and former Economic Development and Trade Minister Ihor Prasolov.
The list also mentions ex-Defense Minister Pavlo Lebedev (a politician of Russian origin, member of the Regions Party, who worked as defense minister December 2012 through February 2014 and fled Ukraine prior to official dismissal amid the Maidan events). On the list are also Svoboda Party member and former MP Ihor Myroshnychenko, former Agriculture Minister Ihor Shvaika, and former Environment Minister Andriy Mokhnyk.
Not long ago, Azarov announced he had founded the so-called Committee of Ukraine's Salvation in Moscow. The Ukrainian Prosecutor General's Office later opened a criminal case to investigate facts related to Azarov's statements.