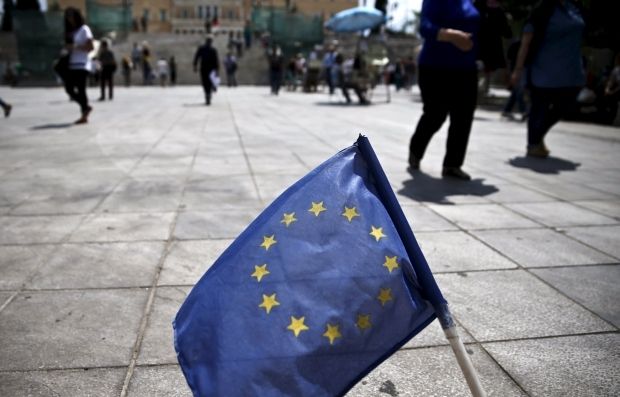 REUTERS
"We have managed to defend [our] European choice, and soon the Association Agreement with the EU, which is to be ratified by only two more EU member states, will enter into force despite obstruction by Moscow and will be fully implemented," Poroshenko said in his official speech at the March of Independence on Kyiv's Khreschatyk Street on Monday.
Poroshenko announced that Russia was unable to break the unity of the international coalition, while Western sanctions had influenced and continued influencing the Russian economy.
"Ukraine and Ukrainians have withstood. We existed, we exist and we will exist," he said.
As UNIAN reported earlier, Ukraine and the European Union signed the political provisions of the Association Agreement on March 21, 2014, while the economic provisions concerning the creation of a free trade zone between the EU and Ukraine were signed in late June 2014 following the presidential election in Ukraine.
In the same year, Ukraine's Verkhovna Rada and the European Parliament synchronized the ratification of the Association Agreement. The document is to be separately ratified by every EU member state. Ukraine expects that the ratification process will be completed by the end of 2015.
The free trade regime between Ukraine and the EU was originally expected to start working in October 2014. However, after consultations held by the European Commission, Ukraine and Russia in September 2014, the sides agreed to postpone the introduction of the trade-related provisions until December 31, 2015.