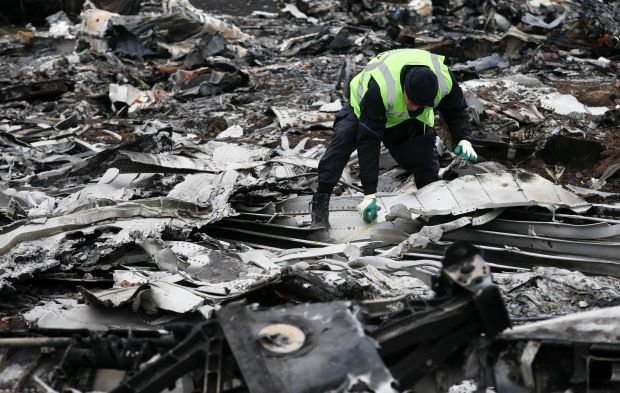 REUTERS
The Dutch Safety Board, which is leading the civil investigation into the plane crash in eastern Ukraine last July that killed all 298 people on board, said on Thursday relatives of the dead would be informed of the conclusions before the report's publication, the report says.
The Boeing 777 is widely believed to have been shot out of the air by a surface-to-air missile. Western authorities have pointed the blame at Russia-backed separatist rebels who were fighting Ukrainian government forces in the area. Russia has denied that and blamed the Ukrainian forces, who also denied downing the plane.
Most victims on the flight from Amsterdam to Kuala Lumpur were Dutch.
An early draft of the report leaked earlier this year. A U.S. official, who was not authorized to speak publicly and spoke on condition of anonymity, told the Associated Press in July that it showed the plane had been brought down by a Buk surface-to-air missile launched from a village under the control of the rebels.
The safety board said last year that the Boeing 777 was likely brought down by "multiple high-energy objects" – an apparent reference to fragments from a missile warhead – but it stopped short of identifying a missile strike as the cause.
A separate international criminal investigation, aiming to bring those responsible to justice, is focusing on a Buk surface-to-air missile downing MH17 as the most likely scenario.