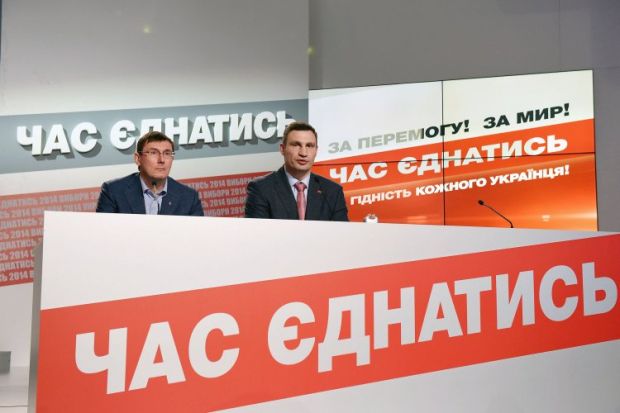 Photo from UNIAN
As reported, Klitschko said prior to his election that it was a big responsibility and simultaneously a burden, and he would need to equal the hopes of Ukrainians.
In addition, he said that the UDAR faction would work in another format as a united political force "UDAR-Solidarity."
Ukrainian President Petro Poroshenko attended the Congress to address the delegates.
A total of 19 new members, former members of the UDAR faction, including Kyiv Mayor Vitaliy Klitschko, were accepted into the ranks of the "Solidarity" party during the second round of the party's 12th extraordinary Congress.
It is reported that the Bloc of Petro Poroshenko party expects other political forces, including the Popular Front party, to join in order to participate as a united force in local elections.