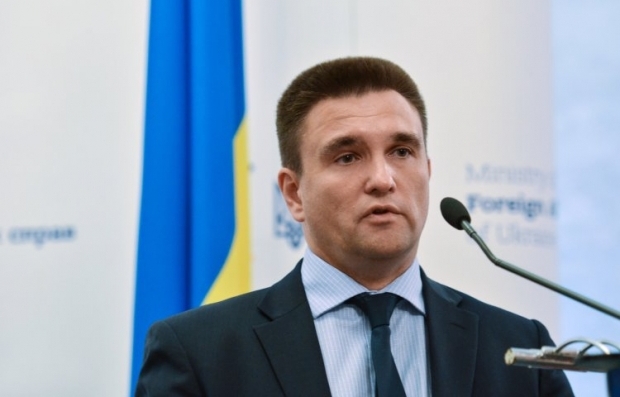 Photo from UNIAN
"We have an opportunity to set up the tribunal through an agreement between the five countries and we have an idea. I think it will be an effective mechanism. We will be able to take advantage of national jurisdiction. This will be a fresh precedent. We will look for new ways to bring those responsible for crash to justice, and we will be able to combine several options," he said.
According to Klimkin, Russia may soon lose the right of veto in the UN Security Council, and Ukraine will contribute to this.
"Russia is under continuous pressure; it has been thrown out of major league, but Russian propaganda keeps daydreaming of the country's glory," Klimkin said.
As UNIAN reported earlier, according to Ukrainian Prime Minister Arseniy Yatsenyuk, an international tribunal to prosecute those responsible for the downing of Malaysia Airlines Flight MH17 in eastern Ukraine in July 2014 would be set up at a meeting of the UN General Assembly or through the signing of an international agreement.