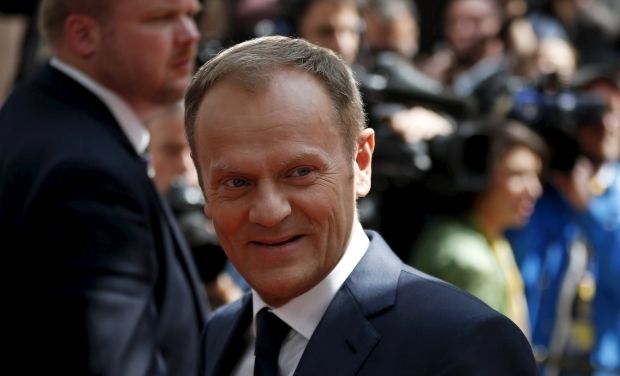 REUTERS
Such remarks Tusk made after a meeting with President of Croatia Kolinda Grabar-Kitarović during his visit to the country, an UNIAN correspondent reported.
Tusk said they also discussed Russia and the crisis in Ukraine.
"We are rapidly approaching the deadline for the complete implementation of the Minsk agreements. It is critical that everyone makes every effort to ensure that this deadline is respected," Tusk said.
The President of the European Council also expressed his concern about recent violence in Kyiv.
"In a sense this shows the strong determination of the Ukrainian government and parliament to honor their obligations and implement the Minsk agreements, also on very sensitive issues such as granting special status for parts of Ukraine. It shows Ukraine is ready to pay a high price for peace," Tusk said.
As UNIAN reported earlier, the clashes outside the Verkhovna Rada's building started after the Verkhovna Rada had voted on August 31 to amend the Ukrainian Constitution, introducing decentralization provisions.
Protesters disagreeing with the amendments started throwing bottles, smoke bombs and paving stones at law enforcement officers guarding the parliament's building. Also, a defensive grenade was thrown at them.
One serviceman was killed and two others died in hospital. More than 150 people received injuries.