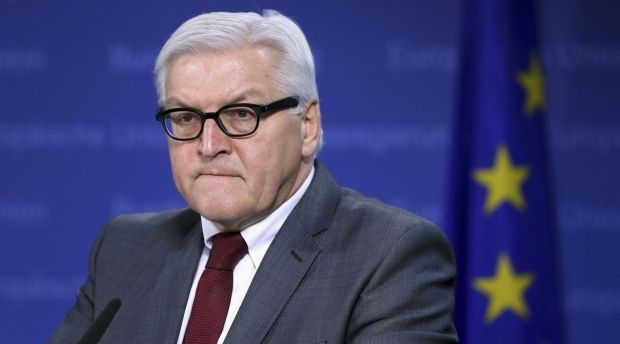 REUTERS
"The ceasefire which has been in place since yesterday and the noticeable easing in the hostilities along the front line are an encouraging sign at the start of the school year which brings hope to school children and their families on both sides. However, it would not be the first time if the green shoots of hope were to be trampled on rapidly by interested parties," Steinmeier said.
"I therefore call upon the parties to the conflict to continue to respect the ceasefire. A genuine and durable military de‑escalation would lend key impetus to the implementation of the Minsk agreements," he said.
At this, Steinmeier noted that it is crucial now that the "agreements on withdrawing light weapons are finalized and the political talks continued as quickly as possible."
A successful ceasefire and an improvement in the security situation are essential if the conflict is to be resolved, according to Steinmeier.
As UNIAN reported earlier, no Ukrainian soldiers were killed but one was wounded in the Donbas conflict zone over the last 24 hours.
Chairman of Luhansk Regional Military and Civil Administration Heorhiy Tuka said that a joint mobile group was attacked in Luhansk region, killing two people and wounding four.