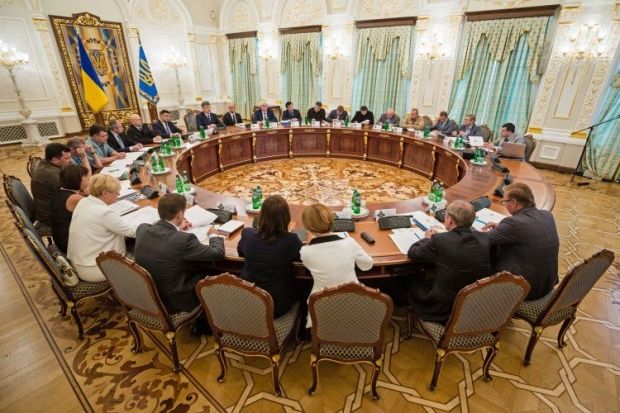 Photo from UNIAN
It is noted that the country's military doctrine is a conceptual document that analyzes the essence and nature of modern armed conflicts, sets out the principles and ways of their prevention, preparation of a state to a military conflict threat and the use of military force to protect state sovereignty, territorial integrity and other vital national interests.
"Ukraine's military doctrine is based on the National Security Strategy of Ukraine being the basic document for military planning and for development of concepts and state programs of reforming and developing the Armed Forces, other military units, weapons and military equipment, military-industrial complex," according to a statement.
The draft document has undergone public discussion involving both representatives of the state authorities of Ukraine and experts of non-governmental organizations, as well as foreign advisors accredited to NATO Office in Ukraine.
"The new military doctrine of Ukraine determines the Russian Federation as the country's military adversary and defines conditions for the liberation of temporary occupied territories of Ukraine; relies on high probability of a large-scale use of military force against Ukraine as the main threat to Ukraine's national security in the military sphere; reaffirms refusal from the non-alignment policy and resuming course for integration into Euro-Atlantic security system; defines signals of armed conflicts emergence in Ukraine, including those inspired by foreign countries," the council said in a statement.
In addition, the doctrine "takes into account the increasing role of information and psychological operations; stresses the need to improve mobilization and mobilization preparation system, and increase substantially the number of professionals in the structure of the Armed Forces of Ukraine and other military formations; defines measures to prepare a state for defense, necessary for restoration of state sovereignty and territorial integrity, as well as outlines tasks of Ukrainian defense and security potential development as a prerequisite to rebuff military aggression."