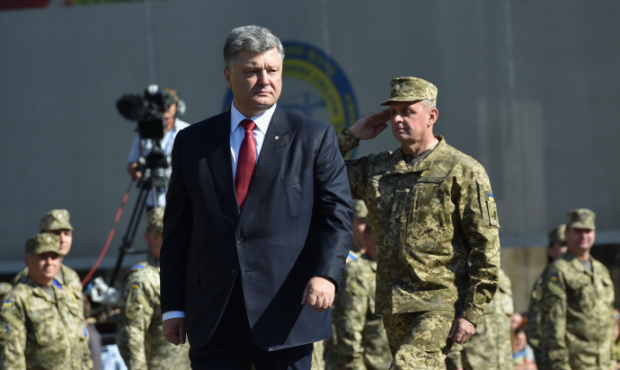 president.gov.ua
"There exists no alternative to the Minsk agreements. If we want to return these areas of Ukraine, if we want to end the occupation, if we want to regain control over the Ukrainian border, if we want to free the Ukrainian hostages who are illegally held both in the occupied territories and in Russia," the president told reporters in Kyiv on Saturday after visiting the Kyiv regional center for testing candidates for positions of prosecutors and deputy heads of prosecutors' offices at local level.
At this, Poroshenko noted a crucial role that the OSCE plays in this process.
According to the president, the key element of the Minsk agreements consists in the fact that the aggressor could not shape the conflict in Donbas as an internal Ukrainian problem.
"It is not an internal conflict, and on September 5, we proved successfully for the entire world and it saw that it was Russia's direct  aggression against a sovereign independent state of Ukraine," Poroshenko said and added that for this reason the format of the Minsk talks includes representatives of Russia, Ukraine and the OSCE.