OSCE refuses to monitor pseudo-elections in DPR and LPR
The Office for Democratic Institutions and Human Rights (ODIHR) of the OSCE Special Monitoring Mission will not take part in monitoring of the so-called "elections," which are to be held by the Russian-backed militants in the occupied territories of Donetsk and Luhansk regions, head of the ODIHR Tana de Zulueta said at a press conference in Kyiv on Wednesday, according to an UNIAN correspondent.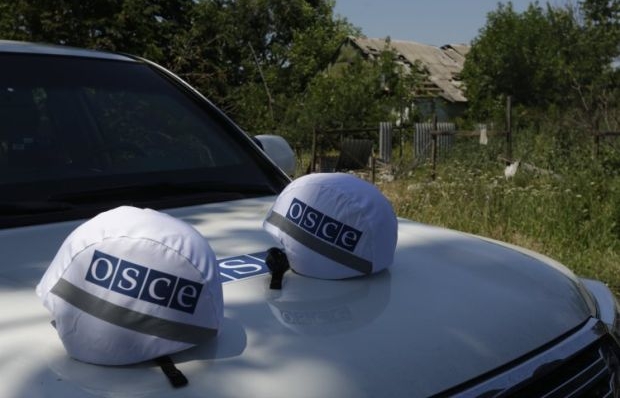 Photo from UNIAN
"We cannot accept the invitation of some formation, which is not the OSCE member state, and which cannot provide the necessary conditions for organizing and conducting elections," de Zulueta said, answering the question of whether the OSCE observers could participate in the monitoring of such pseudo-elections in the militant-controlled territories of Donbas.
"The mission works in the local elections in Ukraine at the invitation of the Ukrainian government on its own methodology. One of the OSCE principles is that we always work at the invitation of the state - a member of the organization," she said.
If you see a spelling error on our site, select it and press Ctrl+Enter