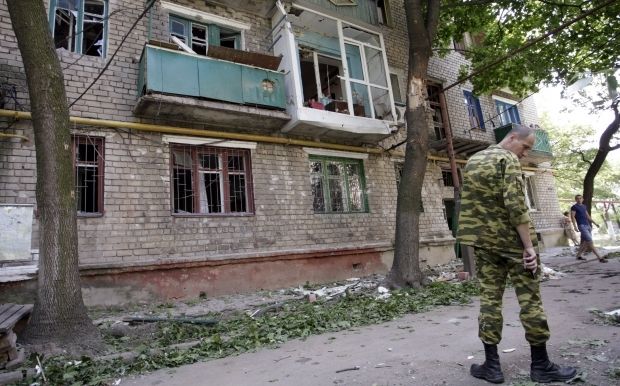 REUTERS
"Ukraine has carefully studied the eleventh Report of the United Nations High Commissioner for Human Rights, which covers the period from May 16 to August 15, 2015. The information collected by the monitoring mission is another evidence of a highly negative impact of the Russian aggression against Ukraine on the human rights. In particular, it clearly states the impact on human rights across the region of external factors, such as Russian supply of military forces, weapons and ammunition to the Donbas," as stated in comments by MFA of Ukraine provided to UNIAN.
It is noted that the report is of great importance as it documents the crimes committed by Russian-backed illegal armed groups in the east of Ukraine. Among the facts reported by the mission are mass killings of civilians, abductions, torture, sexual abuse, forced labor and extortion.
It is separately stressed that, contrary to international law and the Constitution of Ukraine, the illegal armed groups continue to create administrative pseudo-agencies and issue quasi-passports to locals in certain areas of Donetsk and Luhansk regions.
Read alsoUN: Ukraine conflict death toll nears 8,000 - DW"Much attention is paid to the situation in the Autonomous Republic of Crimea occupied by the Russian Federation, where the rights of the Crimean Tatars and ethnic Ukrainians have been systematically violated. We believe that the severity of the problem and the scale of human rights violations by the Russian occupying authorities require a separate detailed OHCHR report," said the Foreign Ministry.
Meanwhile, Ukraine's adoption of the National Strategy in the field of human rights was positively assessed in the report. The Strategy was developed with participation of representatives of international organizations and civil society. A number of OHCHR recommendations aimed at improving respect for human rights in Ukraine will be carefully studied.
The Ukrainian side highly appreciates the activities of OHCHR and the Monitoring mission on human rights to Ukraine. Their work contributes to unbiased informing of the international community on the state of human rights in conditions caused by the Russian aggression against Ukraine. The results of the mission's work became an effective argument in favor of Ukraine initiating the extension of the mission's mandate until March 15, 2016.