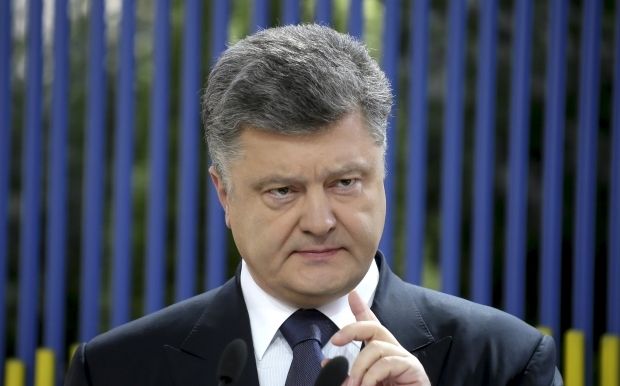 REUTERS
"A really unique format was formed from the very beginning. Here is what they were trying to impose on us: Sit down with Zakharchenko and Plotnitskiy [the so-called DPR and LPR leaders, respectively] talk to them, while we will be observing and giving you advises from time to time..." said Poroshenko during a "Prime Time with Myroslava Gongadze" TV show on Ukraine's UA First TV channel.
However, such a format would distort the events taking place in Ukraine.
Read alsoOccupied Donbas in oblivion"This is not an internal conflict. And I'm not going to negotiate with the leaders of the militants and terrorists only because I am advised to do so by some home-brewed politicians. This would be the recognition of what Russia seeks," the president said.
He added that Russia wants to show that there is a civil war in Ukraine, so that the Russian side is not to blame.
"No, this is Russian aggression against the free, European, independent state of Ukraine. From the outset, the format was built as: Russia, Ukraine, and the OSCE as a mediator. This format is called the Tripartite Liaison Group," he stressed.
As UNIAN reported earlier, the United States and Europe have refused to provide lethal aid to Ukraine because of the fact that the Ukrainian army was corrupt and infiltrated with Russian agents.