McCain calls LPR imaginary country, urges to put down weapons
U.S. Senator John McCain, Chairman of the Senate Armed Services Committee, turned down on Monday, September 14, the invitation by LPR terrorist organization leadership to monitor self-styled local elections in the militant-held eastern Ukrainian region.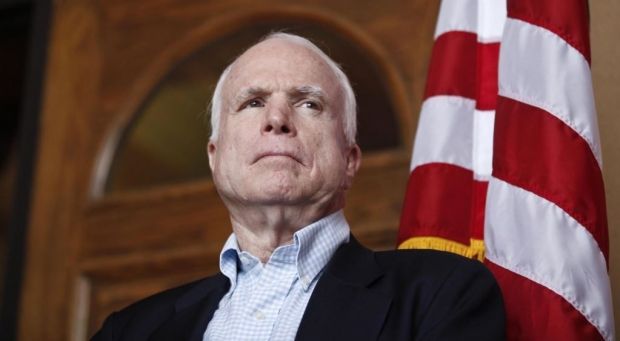 REUTERS
"While I do not typically monitor the elections of imaginary countries, I am grateful for this unique invitation," reads the statement on McCain's website.
"If the so-called 'Luhansk People's Republic' is interested in democratic elections, I suggest its adherents put down their weapons and participate in the next round of elections in a free and united Ukraine," the statement reads.
Read alsoMcCain: We have capability of delivering natural gas to Ukraine within two yearsThe original invitation by Ihor Plotnitsky, self-proclaimed leader of the so-called Luhansk People's Republic, was reported by Russia's state-owned TASS news agency.
If you see a spelling error on our site, select it and press Ctrl+Enter