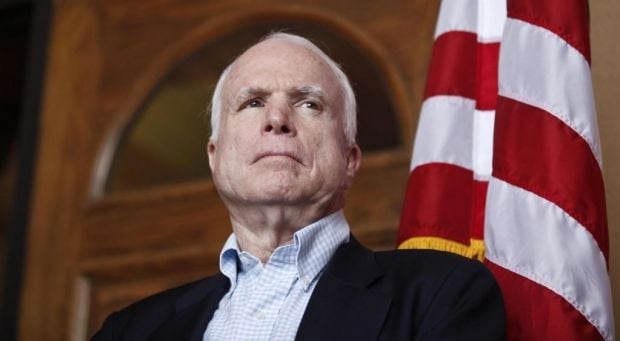 REUTERS
"While I do not typically monitor the elections of imaginary countries, I am grateful for this unique invitation," reads the statement on McCain's website.
"If the so-called 'Luhansk People's Republic' is interested in democratic elections, I suggest its adherents put down their weapons and participate in the next round of elections in a free and united Ukraine," the statement reads.
Read alsoMcCain: We have capability of delivering natural gas to Ukraine within two yearsThe original invitation by Ihor Plotnitsky, self-proclaimed leader of the so-called Luhansk People's Republic, was reported by Russia's state-owned TASS news agency.