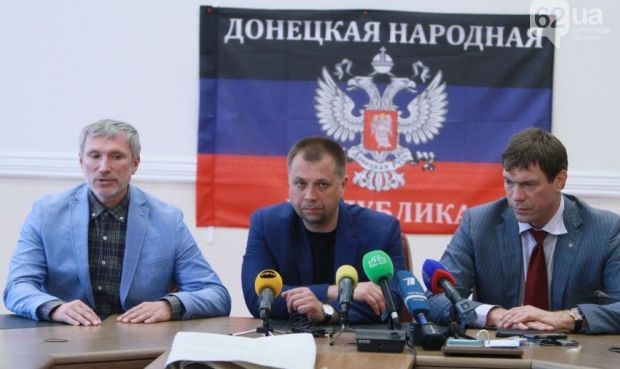 62.ua
"The village crazy," Borodai said with a smile. He claimed that his armed guard had to tie up Girkin in order to return him to Russia, according to the report.
Borodai said that he had not been in Donetsk since October and that his focus now is on reviving his consulting company. Several international companies, which he declined to name, severed their contracts when he was subjected to sanctions imposed by the United States and the European Union.
Skeptics say that Borodai is either paid by Russia, or is an employee of Russia's security services. He denied both charges but said he passed information from Donetsk to Vladislav Surkov, a senior aide of Russian President Vladimir Putin, the report reads.
The publication also mentioned Marat Bashirov, the former "prime minister" of the separatist Luhansk People's Republic. He is said to have participated in the Moscow Economic Forum in March, where he gave a lecture titled "Risks, sanctions, lobbying."
In the meantime, Girkin appeared at lectures with far-right nationalists, according to the report.
Borodai and Girkin are veterans of the ethnic conflicts that emerged with the fall of the Soviet Union. Borodai fought alongside ethnic Russians in Transnistria, Chechnya and Tajikistan during the 1990s. After each conflict, he returned to Moscow, the report notes.