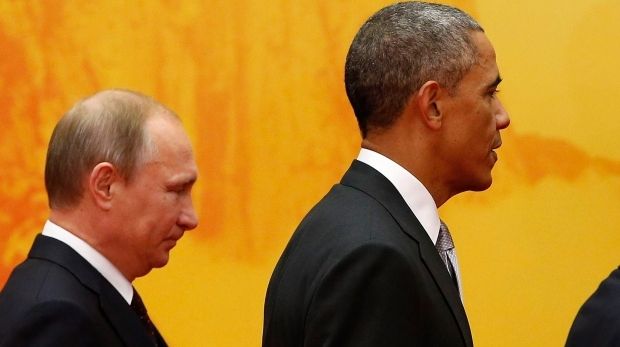 REUTERS
"With all their differences, the president [Obama] does feel like they have the kind of relationship that allows them to be pretty blunt with each other," Earnest said.
He noted Russia has legitimate interests and significant investments in Syria.
As reported, Russia is in the midst of a steady military buildup at a Syrian airport, indicating Moscow intends to create an air operations base there, the Pentagon said Monday.
A Pentagon spokesman, Navy Captain Jeff Davis, said the U.S. is closely monitoring the buildup.
"We have seen indications in recent days that Russia has moved people and things into the area around Latakia," Davis said.
"We have said before that we would welcome Russian contributions to the overall global effort against the Islamic State group, but that things that continue to support the Assad regime — particularly military things — are unhelpful and risk adding greater instability to an already unstable situation," he said.