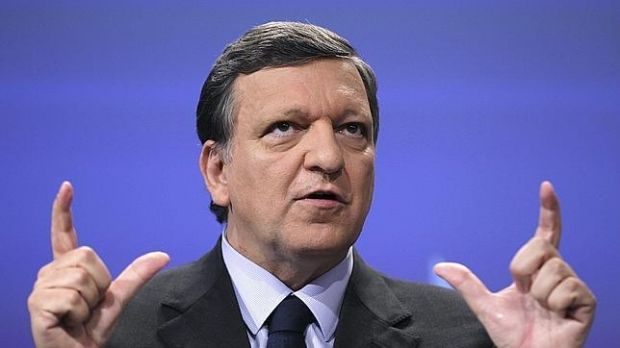 REUTERS
"I don't think a solution is a military overall confrontation with Russia. It will make worse, namely for Ukraine. So, what we have to do is a firm position to never accept the annexation of Crimea. At the same time negotiate now, urgently, to the implementation of Minsk agreement. I think it can be done. And afterwards, Ukraine showed it can be a viable, functional, democratic, stable country," Barroso said, according to Ukraine Today.
"Because indeed, the idea of some people in the Kremlin is to show that Ukraine's a failed state. That's what some of them expect. And my advice to my Ukrainian friends is let's focus on what you can achieve now, also with the support, including Europe. Europe can and should do more, Americans as well. Let's support it," he said.
Read alsoUS open to more money for Ukraine"But let's be realistic, because sometimes, as I said, some extra-missed positions can do more harm, than goods. I know the intentions are probably good. But that's not good for the people in Ukraine," said Barroso.
Read alsoPoroshenko explains West's position on lethal aid to Ukraine"I think we should avoid two positions that are extreme: one is what I call the capitulationist. There are people, also in Europe, and outside Europe, who say: 'OK, Russia is very important, we need Russia, let's forget about Ukraine.' That's the position that some people have. I call it capitulationist. But then I also want to add that they want to use Ukrainian issue to launch a new war against Russia to make regime change in Moscow. I mean that is not realistic. So, we have to have a firm position, but with our feet on the ground," Barroso said.