A Russian Internet propaganda effort on Ukraine exposed
12:01, 19 August 2015
World
A Russian court has ruled that an alleged "Internet troll factory" owes one month of back pay, and a single ruble in damages, to a fired employee who claimed she was trying to shine a light on the shadowy place, according to the Sun Herald.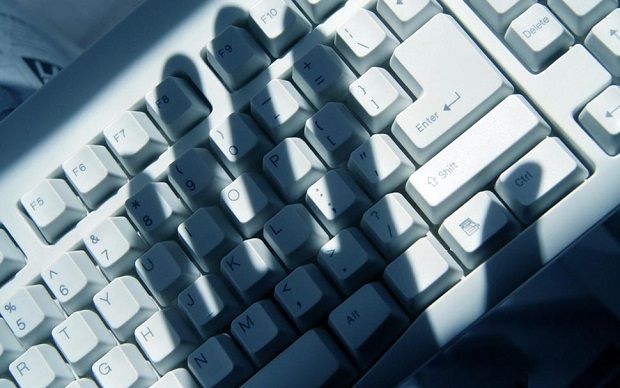 boingboing.net
"I am very happy with this victory," said Lyudmila Savchuk, 34, who had been fired without pay by the Agency for Internet Studies in St. Petersburg, Russia, earlier this year. "I achieved my aim, which was to bring the Internet trolls out of the shade," the Sun Herald reports.
The agency, she said, was dedicated to flooding social media and the comments sections of Russian and Western news sites with criticism of the United States and European governments, and praise for Russian President Vladimir Putin.
Read alsoRussian journalist exposes the Kremlin's secret Internet troll factoryThe Kremlin has denied any involvement in the agency.
Savchuk, who worked at the place for two months, was fired in March and filed a lawsuit claiming that she hadn't been paid, and on a broader level that the so-called factory failed to give its workers proper contracts.
After the court ruling on Monday added a penny to her approximate $700 in monthly wages, she noted that her intent as a freelance journalist had always been to expose the operation.
Read alsoBritish journalist reveals pro-Kremlin online networkIn European media, the factory came to be known as the home of "The Kremlin's Trolls," believed to be part of a much larger propaganda effort by Russia to control Russian opinion and influence Western opinion. The propaganda efforts are said to have ramped up considerably after the Russian seizure of Crimea, the Black Sea peninsula of Ukraine, in March 2014.
German media have been reporting for months about what they say are orchestrated efforts to place comments on news articles. Columnists have noted similar sounding comments posted under many different names but all coming from the same IP addresses.
One of the more famous examples came June 3, after German Chancellor's Angela Merkel's Instagram account had to block Russian-language comments after it was flooded with curses and insults within minutes of being opened.
The Agency for Internet Studies is reported as one of the more flagrant and obvious attempts at influencing public opinion. 
In an earlier interview with the German newspaper Die Welt, Savchuk said: "Our job was to praise Putin and his politics and to insult his opponents."
Savchuk elaborated that while working she made a hundred such comments each day, posting on social media sites and blogs and using the aliases of a student, a housewife or an athlete.
While working there, she said her daily routine included instructions on what line of thought to promote in her comments and which key words to include in those comments.
In interviews, she claimed to have kept a couple of examples of those notes. One allegedly urged her to criticize U.S. foreign policy as leading to the destabilization of Ukraine. Another allegedly told her after the Feb. 27 murder of opposition politician Boris Nemtsov in Moscow to "claim that Ukrainian activists could be involved" in his death.
Reporters from the Russian opposition newspaper Novaya Gazeta made an undercover visit to the agency in 2013 and said they found about 400 employees in a small building. The agency reportedly has since moved to a larger property and has recruited additional workers speaking foreign languages and has added employees well-versed in Photoshop.
The effort included a graphic arts division that created racist images of U.S. President Barack Obama as an ape, or holding bananas.
If you see a spelling error on our site, select it and press Ctrl+Enter