Poroshenko enacts anti-Russian sanctions
Ukrainian President Petro Poroshenko has enacted a decision taken by the National Security and Defense Council (NSDC) of Ukraine on September 2 to introduce sanctions against Russia, presidential press secretary Svyatoslav Tsegolko tweeted.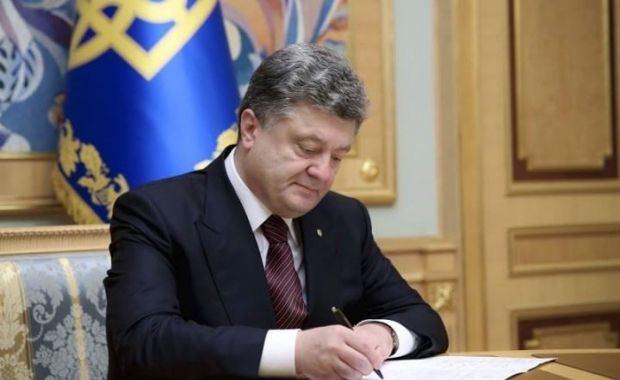 President Poroshenko has signed an order to introduce sanctions against Russia/ Photo from president.gov.ua
"The president has signed an order to introduce sanctions against Russia. It will be posted on the website soon," he wrote on Twitter.
"An NSDC decision dated September 2, 2015, to introduce personal, special economic and other restrictive measures (sanctions) shall be put into force," the presidential order reads.
The NSDC Secretary was tasked to supervise the execution of the decision.
The order shall become effective as of the day of its publication.
Poroshenko said earlier on Wednesday that the NSDC's September 2 decision extended the list of legal entities and individuals from Russia and other countries that are subject to economic sanctions and other restrictive measures introduced by Ukraine.
Poroshenko said that more than 400 individuals and 90 legal entities that are liable for crimes committed against Ukraine are on that list.
If you see a spelling error on our site, select it and press Ctrl+Enter