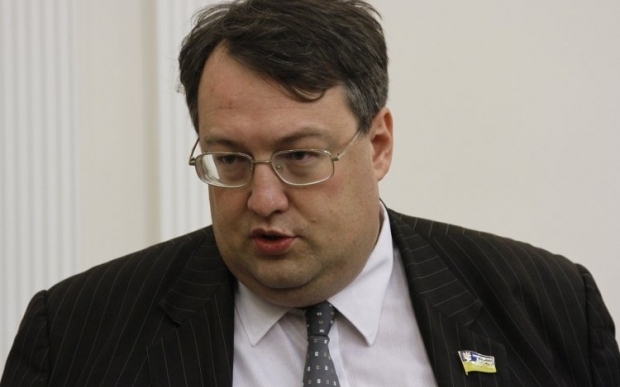 More MPs to be deprived of immunity: Herashchenko / Photo from UNIAN
"Every citizen of Ukraine, including the opposition, will understand that there is a balance, and we are responsible for our actions," he said, admitting that the MPs who are expected to be deprived of immunity may as well be from the ruling Coalition.
However, Herashchenko said that he did not know the names of those to be affected. He also said that he had supported the vote against Mosiychuk.
"Considering the video shown in the parliament, it was necessary to enable the court and the prosecutor's office to decide upon the fate of Mosiychuk," said Herashchenko explaining his decision.
As UNIAN reported earlier, on September 17, the Verkhovna Rada on the proposal of the Prosecutor General's Office agreed to prosecute, detain and arrest MP Mosiychuk. After a while, he was detained in the building of the Verkhovna Rada.
According to the Office of Public Relations and Mass Media of the General Prosecutor's Office, Mosiychuk is suspected of committing criminal offenses under Part 4 of Article 368 (acceptance of the offer, promise or receipt of undue advantage by an official); Parts 2, 3 of Article 296 (hooliganism), Parts 1, 2 of Article 350 (threats or violence with respect to official or citizen fulfilling a public duties); Part 1 of Article 376 (interference in the judiciary); and Parts 1, 2 of Article 377 (threats or violence with respect to the judge, lay judge, or a juror) of the Criminal Code of Ukraine.