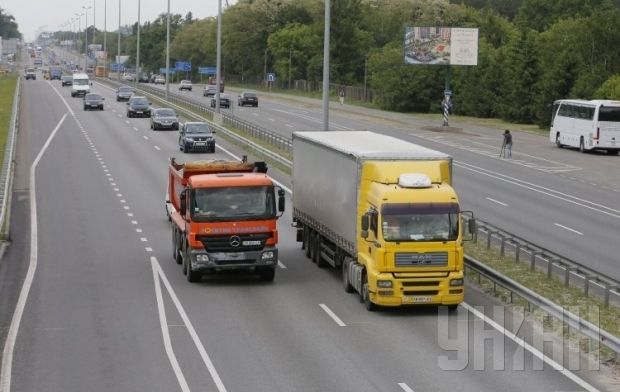 Photo from UNIAN
"As for the queues in front of the activists' checkpoints, there are from 150 to 200 trucks already waiting from different sides [of the border]. Many of them have decided to go back, many of them did not believe that the campaign would take place," Slobodian said.
The Interior Ministry's department in Kherson region earlier reported that the situation at all checkpoints was calm and under control.
The administrative border between mainland Ukraine and the temporarily occupied territory of Crimea is completely blocked for freight traffic. The initiators of the campaign to block the administrative border are Crimean Tatars along with community activists, who halted traffic along all roads to Crimea at about 12:00 noon on Sunday.
As UNIAN reported earlier, Crimean Tatars and representatives of patriotic organizations of the city of Kherson and Kherson region blocked roads in Kherson region near checkpoints on the administrative border with Russian-occupied Crimea to prevent trucks with commodities from entering the peninsula.
The Coordinating Council of the Crimea blockade campaign claims that pedestrians and passenger transport will be allowed to freely cross the administrative border between mainland Ukraine and occupied Crimea.
Earlier, Chairman of the Crimean Tatars' Mejlis Refat Chubarov said that he did not rule out that after the "food blockade" of Russian-occupied Crimea, the Crimean Tatars would insist that the peninsula's power supply be cut off.